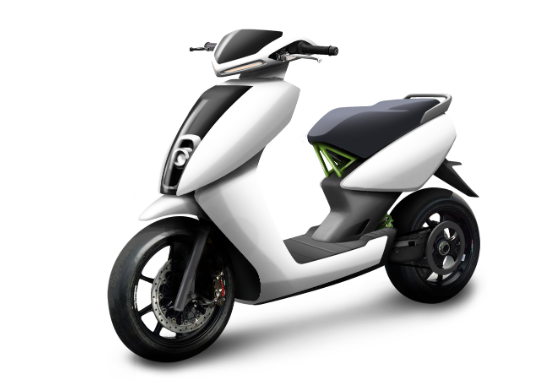 Prepared by, MATRADE Taipei January 22nd , 2019
It is certain that sometime during the next two or three decades, Electric Vehicles (EVs) will come to replace the internal combustion engine, hence represent the future of transportation. As previously commented by Director General of the Industrial Development Bureau (IDB), Ministry of Economic Affairs, during the past three years, Taiwan's electric scooter industry has experienced tremendous growth, and thanked to government support, over 150,000 electric scooters are easily spotted on the streets.
 Electric Scooters and Subsidy in Taiwan Founded
In 2011 by a venture-backed company and later in July 2015, Gogoro Smartscooter was launched in Taiwan and in November 2015, a USD 180 million investment from Panasonic and Taiwan's National Development Fund were raised to develop Gogoro. As of December 31st 2018, a total of 123,431 Gogoro Smart scooters were sold nationally, adding tremendous changes to the traditional scooters industry in Taiwan.
Meanwhile, Taiwan leading gasoline-powered scooter manufacturer – Kwang Yang Motor Co. (KYMCO) Chief Executive Officer, Ko Chun Pin says although the company only started selling electric scooters in the fourth quarter last year, it has already shifted 7,296 units. Additionally, KYMCO will focus on popularizing the electric scooter and competing with the flagship brands of competitors for the young consumer segment. The company predicts that over 100,000 units of electric scooters will be sold in 2019 and hopes to achieve its year-end target of shifting 50,000 units, seizing 50 percent of market share.
In contrast, Gogoro is pursuing a saturation coverage strategy, covering the country with charging stations. The company now has 1,000 battery swapping GoStations in place nationwide and expects to have all of these fully operational by end of 2019 in which riders will never be more than an average of 5 minutes away from the nearest battery swap station.
Whilst, CPC Corp., state-owned petrochemical company also set to commence operations of Taiwan's first battery charging stations powered by green energy in the southern cities of Chiayi and Tainan, underscoring the government's commitment to promoting a low-carbon economy. According to CPC, energy used for the electric scooter battery facilities will come from solar power generated by CPC Corp. in Chiayi and is scheduled to be launched on January 23rd, while Tainan facilities will use fuel cells as well as solar power starting from February 14.
Due to the provision of government subsidies, electric scooters are able to be sold at a relatively low price point. This powerful incentive which was introduced last year has helped propel domestic sales of electric scooters. On top of that, to promote and maintain cleaner air, Industrial Development Bureau (IDB) has allocated a budget and provides monetary subsidy for replacement to electric scooter. In Taiwan, an individual purchasing an electric scooter, will receive NTD 10,000 (USD 325) subsidy from the total budget of NTD 440 million (USD 14.2 million) allocated to IDB.
MATRADE Taipei observation
The growth and opportunity in EVs are numerous and enormous in Taiwan as the Innovative Green Energy Technology is the key component in the government's five-plus two innovative industries initiative that is considered as an economic revitalization program. Simultaneously, the government is actively encouraging the use of EVs while it is also making strong effort to promote the growth of EV industry locally. Malaysian company should see this as a new business area in Green Energy Technology and be part of the supply chain by working closely with Taiwan company.